Overview of Services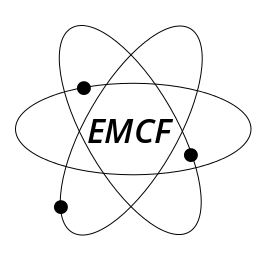 The Electron Microscopy Core Facility (EMCF) provides technical and scientific support for transmission and scanning electron microscopy to all members of the University of Heidelberg. Depending on your needs we offer full service as well as support for projects, so either we do all the work related to electron microscopy for you or we train students/scientists to use our equipment and microscopes to answer your electron microscopy related questions. If our time permits it, we also offer our service to customers outside the University of Heidelberg.
Our scientific staff with strong background in diverse fields of cell biology will especially help to optimize biological sample preparation, which is the key to successful electron microscopy. Combining not only technical resources but also know how is our aim at EMCF! We are also the link to other, more specialized EM groups on campus and these groups will try to help, if we can not support your project sufficiently.
We use various techniques of sample preparation to image biological material at high resolution. This often allows to link structure and function and has helped to answer numerous biological questions in the past. Direct identification of subcellular structures helps to supplement and confirm light microscopical studies and provides information which is otherwise very hard to get. Come and talk to us and find out how your experiments can benefit from electron microscopy.
Please visit The Electron Microscopy Core Facility Official Website for more information.
If you have any question about our services or are interested in starting a project, please write an email to EMCF@uni-heidelberg.de or see the Contacts section below for alternatives to approach us.
Location and hours of operation
Hours
Location

Hours Open: Mon-Sun 24/7

Hours Staffed: Mon-Fr 9-17h


Im Neuenheimer Feld 345

Entrance level; Room 060

69120 Heidelberg



Save
Save
Save
Save
Save
Save
Save
Save
Save
Save
Save
Save
Save
Save
Save
Save
Save
Save
Save
Save
Save
Save
Save
Save
Save
Save
Save
Save
Save
Save
Save
Save
Save
Save
Save
Save
Save
Save